ESCGI Residential Construction Services
Both financially and emotionally, your home is one of the biggest investments you'll ever make. You should enjoy many years of happiness in it. However, like almost everything else, a home needs regular maintenance and home repair. That's where ESCGI Construction Group comes in. ESCGI Construction Group will arrive quickly to assess any problem and will be prepared to start work on your home improvements immediately. ESCGI Construction Group is experienced, insured, bonded, and uniformed. The professional at ESCGI are trained on the importance of customer service, producing highest quality of home repair, and leaving the work area tidy and clean to your satisfaction.
ESCGI Construction Group On Residential Home Repairs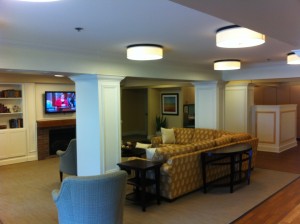 Your home is the place where you and your family should feel safe and share many memories. Entertaining guests could be a frequent event at your home. If  it is, ESCGI Construction Group would like to make your home as inviting and spacious for all guests to feel welcomed. Finishing  Basement Space  is just one of many residential services that ESCGI Construction group offers. We know having this extra space cozy and livable not only will up the value of your property, but will keep your guests comfortable and out of high traffic areas such as kitchens. If you looking for any residential services, Contact us anytime for a free quote. We look forward to your business.